Game of Thrones fans now have a new way to obsess – you can now collect limited-edition Game of Thrones stickers and cards in the Quidd app! These new digital stickers and collectible cards run the gamut of fan-favorite characters from Arya Stark to the White Walkers.
As the anticipation Season Seven of Game of Thrones builds, prepare for winter by revisiting your favorite moments including the Red Wedding, the Battle of the Bastards, Drogon breathing fire for the first time, and more!
The Quidd team has been working hard to make sure we bring you exciting Game of Thrones stickers and cards through the entire season. With new content released every few days, you'll have a nearly endless stream of stickers and cards to collect, trade, and bring the battle for the throne directly to your friends through the Quidd keyboard, iMessage, and other popular chat apps.
Our fearless Quidd co-founder, Michael Bramlage, is thrilled to send us into battle with these new Game of Thrones stickers and cards. "We've seen such incredible growth on the platform as people, young and old, embrace digital collecting as a means to connect with their favorite show, socialize with fellow fans, and express themselves through their fandoms," says Michael. "We're now bringing that excitement to Game of Thrones viewers who are some of the best fans out there. We can't wait to see all the ways they'll use their digital collectibles."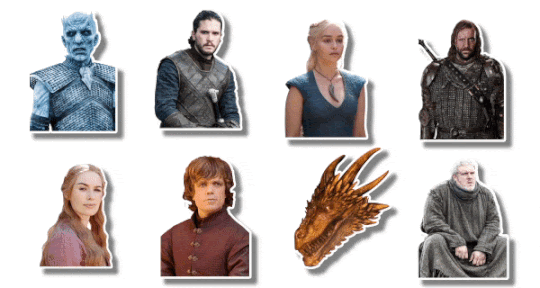 We're not the only ones excited about this epic launch! Here's what HBO's Director of Licensing, Jeff Peters has to say: "Partnering with Quidd allows Game of Thrones fans to have a whole new type of digital experience. Our viewers love to dissect every plot twist and cliffhanger and Quidd content will let them continue sharing and talking about each episode long after it airs."
So what say you, friends? Remember, when you play the game of thrones, you win or you die. So get collecting!